Next con: At this point ... who knows (Yeah, the virus ...)
Welcome!
Hi ! Hello ! Ahoj ! Konnichiwa !
This page is here for you to see my cosplays. I do cosplays only of my favourite, or somewhat cool characters from my favourite franchises, such as DC comics, or Animes, or whatever I feel like I wanna do.
Mostly I try to use materials that are very genuine, such as leather, aluminum plates, real stuff. But that makes it really, really expensive as a hobby.
I am not paid to do this and I do not rely on anyone else. But if you want to help me out, there's a ko-fi link lower at this page, where you can boost my coffeine levels!

If you ever meet me at a con, you're very welcome to come and say Hi. I might look like a scary mad man, murderer, but I really am not. I just have a resting-bitch-face "syndrome" (and I like being a creepy weirdo).

Thank you and enjoy your visit! (btw - I am from a Czech republic, just so you know)
info@nejedniko.cz
Niklák Cosplay @ IG
Niklák @ Ko-fi
Riddles! @ FB
Photos & donations
All cosplay photos displayed (on instagram) are available to ko-fi donators in Full-HD (1920x1080 px) ... So - if you wish to get any, add a private message with your e-mail address to your donation, OR let me know on my e-mail that you did that.
Because if you give me a coffee (or more, you are very welcome to do just that), you are more than eligible, to have high quality pictures. And that's a great price!
Costumes - done
Edward Nigma - Riddler
This bad-boy was a costly thing ... But I had to do this, I love the character. For you, who have no idea who he is, be ashamed! Riddler is a DC villain. A genius! Mastermind that loves riddles.
My approach to this project was simply "modern". I liked the cubic styling, the mystery of somewhat modern Riddler. I was inspired by all the other designs, including the first ones! The finished result was at first with blackened eyes and white lenses. That I didn't like much. So at ComicsSalon 2019, I bought and used black lenses. This look was way more satisfying. And even more without the blackening. At first I made even the hat, but ... I can not wear hats. It's just awful. So, this one is forbidden now.

Key part --> the staff. It has integrated Li-ion battery, hidden switch. That means - it shines, baby! - designed by me, inspired by Riddlers.

And I also have a lot of custom riddles. You can see these at the link to facebook upper at this page.

(Photo by TomVician, strictly edited by me.)
Costumes - planned
Iwatani Naofumi - The Shield Hero
This character is one of my most favourite anime characters ever (Tate no Yūsha no Nariagari // The Rising of the Shield Hero). So basically ... My plan is - use leather, stitch together with fabrics, give it a nice look, use aluminum sheets, shape them as needed, glue, stitch, do whatever. Taddaaaah, done. But I need all the materials first ... You can help with that on ko-fi (button higher on this page). This is a costly project as well ...

Key part --> the shield. Oh man, my plans are incredible. No spoilers tho, sorry. But it will be lovely.
Deadline --> # postponed #
The Scarecrow
Oh yeah, you know it! The Scarecrow from Batman! I would like to do the one from The Dark Knight.
Yes, Jonathan Crane, played by Cillian Murphy. This one. The Professor. The fear master. That one. Why? He is also - underrated. And the design is ♦ VERY NICE ♦.
Kaneki Ken - Tokyo Ghoul (s02)
I genuinely just love the character. So - It's a must.
Hikigaya Hachiman - 'OreGairu'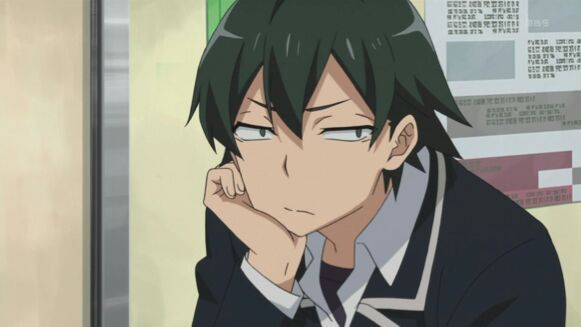 Tis' me. There's no roleplay. Tis' me.
Hikigaya, from Yahari Ore no Seishun Love Come wa Machigatteiru.
Simon - Tengen Toppa Gurren Lagann (2nd half)
Oh man, I am no cool, so I could never do Kamina. But I am so not cool that perhaps my drill could pierce the heavens! (Also I have rat pets, they are the best!!)
Also - one of my very favourite shows and characters. Must do.
Ori prior - StarGate
I was always just very driven towards Ori. Perhaps for the technology, or .. I don't know. But I want to cosplay an Ori very much. It would be a challenge, but accepted one.
Sweet Tooth - B@tman the Holy Musical (but he is a batman character, rly)
I am just about to CHEEZE IT and become the sweetest RAIDER.
This character is way beyond forgotten. Let's get him back, he's EXTRA.
Credit to fellow cosplayers, friends
Maki
Franchy
Glacea
FoxYuuki
Lumpi